WWII veteran finaly gets his medals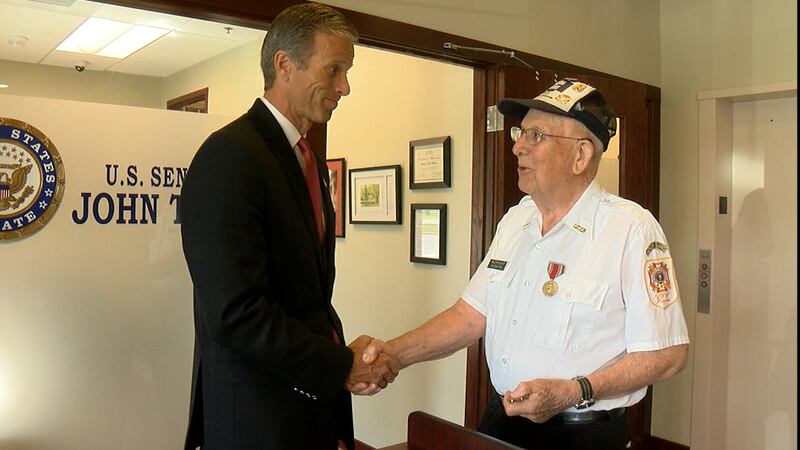 Published: Jul. 29, 2016 at 6:00 PM CDT
Sen. John Thune, R-S.D., was KOTA Territory Friday and presented World War II veteran Ralph Schat with several medals he earned during his service.
Schat's service records were lost in couple of Army shuffles and he never received the medals he was due. On Friday, though, Thune was able to present the 89-year-old veteran with the medals he earned during service in World War II.
Schat says he was spared serious combat when President Truman decided to use nuclear weapons.
"They dropped the first Atom bomb on Japan and we were heading to Oregon to be in the assault on Japan," he said. "I think that would've been a pretty tough little duty."
Schat received a number of medals today including the Victory Medal awarded to every member of the military who served during World War II.