Trooper tickets car made of snow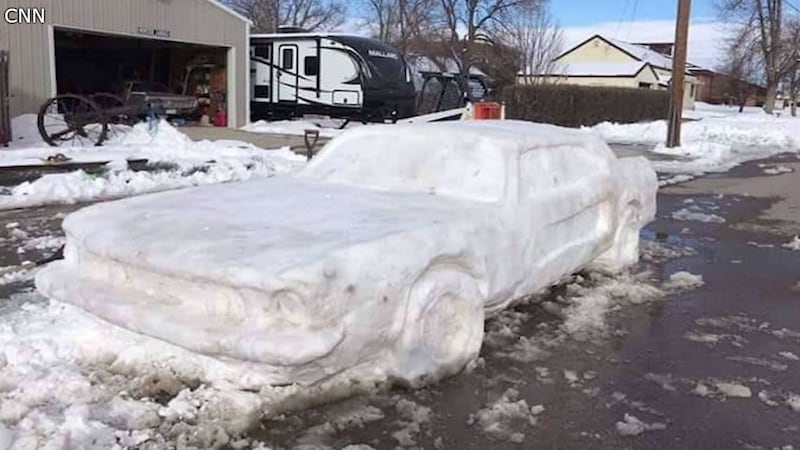 Published: Mar. 12, 2019 at 7:29 AM CDT
Move over Frosty, this Mustang is turning heads in Chadron, Nebraska.
The Ford Mustang replica is entirely made out of snow. On Saturday, a Nebraska state trooper found the snow car while out on patrol. The trooper played along and even put a courtesy check ticket on the windshield.
Looking for someplace to put all the snow, a Chadron man and his two teenage kids built the car using snow piled after shoveling a few neighboring driveways.
The car was sculpted to look like a 1967 Ford Mustang GTA.
It took about five hours to complete.