Tribal and non-tribal cops work to forge historic working relationship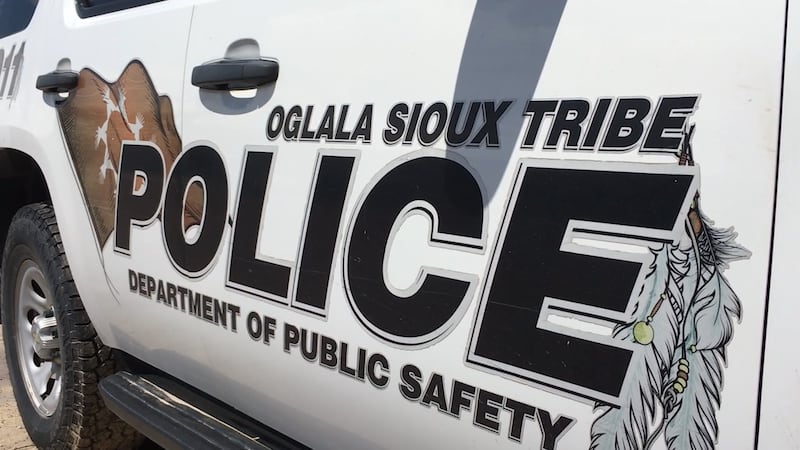 Published: May. 10, 2017 at 7:15 PM CDT
The borders of sovereign Indian Reservations that crisscross Western South Dakota create a complex jurisdictional maze.
And bad guys take advantage, slipping over borders to escape justice.
"We're becoming each other's safe havens for criminals," said Stanley Little Whiteman who is the chairman of the Oglala Sioux Tribe's Law and Order Committee.
But now tribal and non-tribal leaders are seeking ways to collaborate and close the legal loophole.
But cultural hurdles -- and generational mistrust – remain as officials try to untangle the jurisdictional web that has long handcuffed law enforcement's ability to chase offenders across reservation borders.
"For the last hundred years we've had jursdictional complications that have put us at a disadvantage," said Rapid City Police Chief Karl Jegeris.
Jegeris, Pennington County Sheriff Kevin Thom, Pennington County States Attorney Mark Vargo and Pine Ridge tribal leaders are building a framework to make it easier to track offenders across frontiers. They hope to have a deal in place in the coming months.
"The whole idea is that we would create some form of an agreement where if an offender leaves (the reservation) they can pick him up and turn it back over to us or vice versa. We turn them over to Rapid City," said Little Whiteman.
The move toward cooperation is driven in part by realities on the ground.
"It's very clear, due to the meth-related violence on and off Pine Ridge, that we have a problem," said Jegeris.
But barriers remain. Tribal members resist any hint of an erosion of their sovereignty.
"You have that 100 percent right," said Oglala Sioux Tribe President Scott Weston.
Last year The Cheyenne River Sioux Tribal Council voted to give Chairman Harold Frazier the O.K. to ask the state Highway Patrol to assist in fighting the meth-related crime wave hitting that reservation.
The council reversed that vote after tribal members rose up in opposition.
"That's what our membership is afraid of," said Weston. "They're afraid of, once you open the door to one thing, it's just going to flood."
But the Pine Ridge working group is confident they can allay tribal fears.
"It's not as if Pennington County Sheriff deputies are going to be sitting in Sharp's Corner (on the Pine Ridge Reservation) or anything," said Little Whiteman. "That is not the case the case."
Added Weston: "I will not ever do anything to terminate our jurisdiction or our treaties."
Jegeris called it law enforcement mutual aid 101. "If they ask us to help, we'll help," he said. "If they ask us to leave, we'll leave.
"Criminals don't respect jurisdictional boundaries. They move back and forth and so we need to make sure that we have good working relationships in place so that we can stay one step ahead of them.
"And right now we are one step behind."
Jegeris met last month with the tribal council's law and order committee. They agreed to a 90-day study period to craft the best way forward toward what would be historic cooperation agreement.