Thune Meets With Secretary of the Air Force Nominee Heather Wilson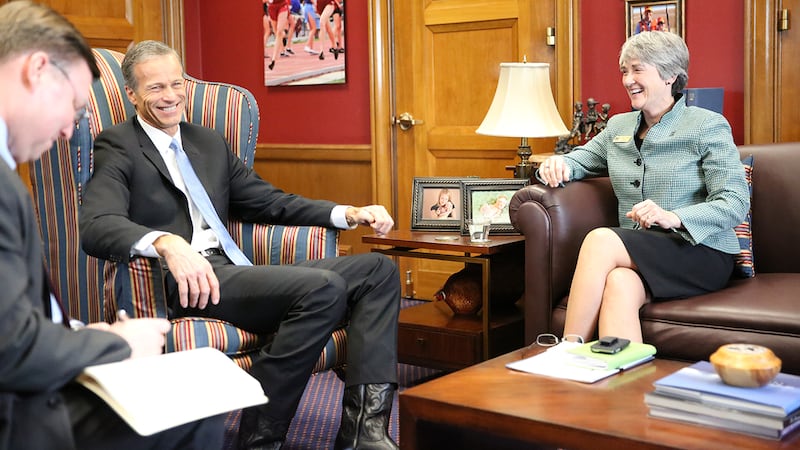 Published: Feb. 15, 2017 at 6:29 PM CST
U.S. Sen. John Thune (R-S.D.) met with South Dakota School of Mines and Technology President Heather Wilson Wednesday. Wilson was recently nominated to serve as the next secretary of the Air Force.
"She really understands the issues when it comes to national security," said Thune. "She's got a great local understanding of the issues that are important to South Dakota – works closely with Ellsworth Air Force Base on projects now and understands how important that base is to our national security interests. So, I'm excited to get her through the process. I hope that she has a successful confirmation hearing and ultimately we can get her voted on and into the position where she can start doing good things for our state and for our country."
Wilson served in the Air Force from 1982-1989 and is a graduate of the U.S. Air Force Academy.
Wilson was instrumental in applying cutting-edge technologies that were developed at SDSM&T to solve B1-B Bombers maintenance issues at Ellsworth Air Force Base.