Rapid City priest accused of sexual contact is back in jail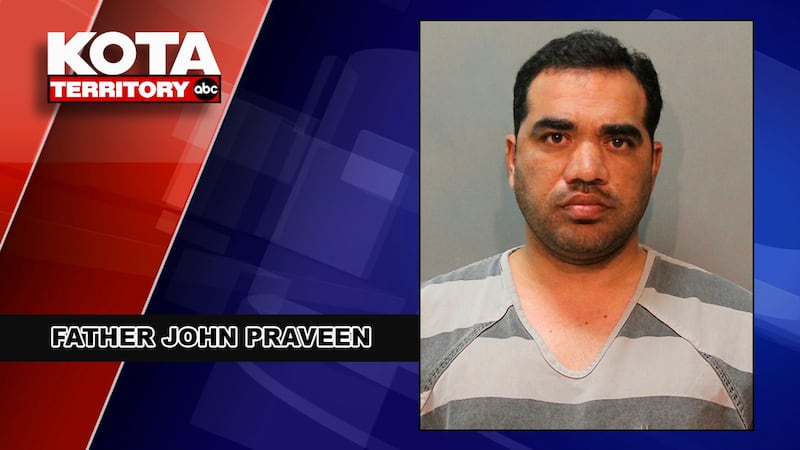 Published: Dec. 21, 2018 at 1:53 PM CST
The Catholic priest accused of sexual contact with a 13 year old girl had a short stint with freedom Thursday and is back in the Pennington County Jail.
The problem arose when the Pennington County Sheriff's Office realized the electronic monitoring device being used to keep tabs on Father John Praveen, would not work, at the remote Nemo Road home where he was staying.
A couple on Nemo Road offered to house the priest if bond was granted. Some neighbors were not happy with the accused staying in the area.
KOTA Territory News asked the sheriff's office yesterday, if there was any reason to believe the monitor would not work. We were told, the court ordered GPS monitoring device, would track Praveen's movements using cellular and GPS services.
We asked what would happen in a situation where there's poor cell service. The Sherriff's office told us it's rare for a device to lose a signal. But, that's what happened to Praveen. His electronic monitoring device didn't work, sending him back to custody and having his bond revoked.
Chief Deputy Brian Mueller told us today that the monitoring system uses both A-T & T and Verizon cell towers and that when an area can't pick up a signal from either system, the inmate or the defendant needs to come back in to custody.
"We knew early on in this one that that was going to problematic with the area, with the cellular service. And when we figured out that we couldn't effectively monitor them we did reach out to the judge and the individual was returned to custody immediately," Chief Deputy Brian Mueller said today.
Praveen was only out for a couple of hours. He was released at 3:18 p.m. Thursday and taken back into custody at 5:47 p.m. He remains in jail on no bond.