Rapid City in search of more safe families for children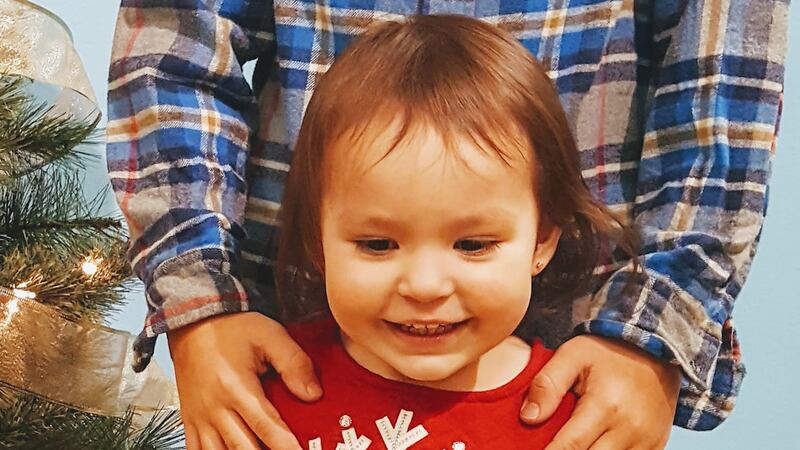 Published: Feb. 22, 2017 at 3:12 PM CST
On Monday, February 13th, Safe Families for Children in Rapid City launched the "Rapid Results" campaign.
The goal is to recruit 25 new volunteers and five fully engaged churches in the span of 100 days for Safe Families for Children.
The campaign is done all over the country to promote the importance of Safe Families for Children.
A safe family is different than foster care in the fact that the children are not abused or neglected.
A safe family is a home where children can stay while thier own family manages through a crisis.
Some people just don't have a support network of friends or family to turn to when something bad happens. In those situations, sometimes all a parent needs is a little time and help to get back on thier feet.
While the average stay for a child is around 36 days, some children stay only 24 hours or a week or two.
"We have a really good working relationship with child protection services here in Rapid City." Vanessa Mader, the Safe Families for Children Coordinator said, "We've worked really hard to have a good relationship with them. They see the benefits of safe families, i believe that. They will call us and tell us they have a kid in crisis but they don't need to be in our program, they need to be in yours."
Many families that want to help often times think of all the reason why they shouldn't get involved. The decision to push through the negative mindset can be life changing.
"There are all the reasons why you can't but there is a real important reason why you can." Safe family volunteer Mickie Pszanka said, "These kids need stability and these kids need help. They don't belong in foster care, these are not kids that are being abused or neglected. When you look at some of the statistics from foster care kids that come out of those programs, it's not good. These kids don't belong there."
Mickie and her husband Mike already have six children in their family. That hasn't stopped them from taking in 12 to 14 others over the past year and a half.
"Even if it is only for a couple of days or a week, it's pretty powerful." Pszanka said, "If you have kids, there is nothing you can do to show your kids this kind of love and how to give and how to give of yourself when there is nothing this person can do for you."
According to Vanessa Mader, it's all about the kids and stability for them.
"They just need somewhere to feel safe, they need to know that they can come home and sleep in a bed tonight." Mader said, "That breakfast, dinner and lunch is going to be consistent. To know they are going to be picked up from daycare or school."
Of course there are concerns when families are helping families and the placement of children is taken very seriously to protect both sides.
Safe Families for Children is run through Bethany Christian Services. Volunteer Safe Families go through a background check through the Department of Criminal Investigation, which require fingerprints, for all persons in the home 18 years of age and older.
There is a child abuse and neglect screening for every person in the home 10 years of age or older.
A home safety inspection checklist, in which requirements must be met. Vanessa also interviews families, children, and all persons living in the home as part of the application process. In addition to those things, we also do three reference checks on potential volunteers.
There is also protection for the Safe Families.
"Of course, with everything in this world, there is no 100% guarantee of safety." Mader said, "However, some of the safety guards we have in place to protect our volunteers is this. I never pass out a host families address to a placing parent. It is the decision of the host family to do that or not do that after they build a relationship with the placing parent. Phone numbers are exchanged and meetings of the children and the placing parents do happen, but they are in a mutual location agreed upon by both the host family and the placing parent."
False accusations could happen, so Safe Families heavily emphasize the importance of documentation during placement as well as train to this regard. They have a data base system which allows for that to be done in an efficient and organized manner.
Placing parents do ask host families or family friends for money from time to time.
"Again, Safe Families is relational." Mader said, "It is our hope that host families and family friends are building relationships with placing parents. We train our volunteers on the difference between enabling verses helping. It is my hope that with that training, our volunteers feel comfortable either making that decision, based on what they learned in their training or talking with their family coach, or me about whether or not they should give money."
If you are interested in being at Safe Family volunteer in any way or, you need help. Please contact Vanessa Mader at Bethany Christian Services at 605-343-7196.
No one will be turned away from the initial interview.
You may also stop into the Bethany Christian Services office at 508 Columbus Street in Rapid City.