Northern Hills superintendent helps school in Puerto Rico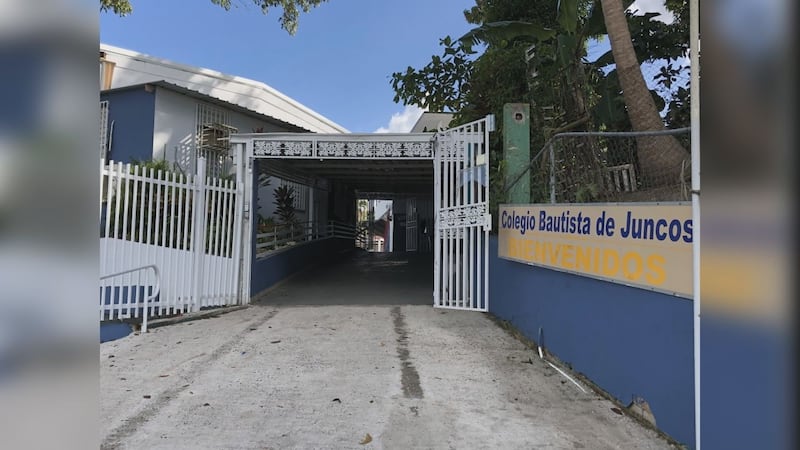 Published: Feb. 20, 2019 at 4:49 PM CST
Dr. Dan Leikvold was one of four superintendents invited to Puerto Rico to help rebuild a local school significantly damaged by Hurricane Maria.
"There was plenty of work when we got there, there was plenty of work when we left. We were there for a short period of time, I think sort of to give them hope to know that there's other folks who care about their situation and what they had to go through," says Leikvold, the superintendent of Lead-Deadwood School District.
Lifetouch Memory Mission 2019 took a group of nearly 50 school employees from across the nation to aid Colegio Bautista de Juncos; a kindergarten through ninth grade school with about 120 students.
"We also got a chance to visit classrooms, which was really cool; and interact with the kids in that way. We got a chance to play soccer with them, play volleyball with them," says Leikvold.
The mission group laid concrete, painted, rebuilt walls, and put up new playgrounds; restoring the school for five days. The most memorable part of Leikvold 's journey was interacting with the locals.
"On Sunday morning we went to a church service with them and the authentic gratitude that these people showed for us coming to their community was just awesome," says Leikvold.
Leikvold says this experience is something he will never forget and is appreciative to Lifetouch for the opportunity.