Fire departments still needs volunteers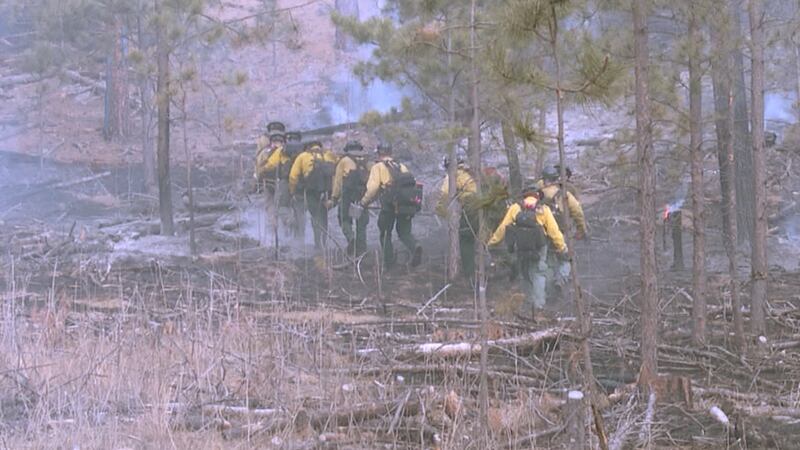 Published: Mar. 7, 2017 at 6:09 PM CST
With seven fires this past weekend, the fire service was close to using up it's resources.
And with volunteer firefighter numbers down, that can pose a problem.
"When things happen like that, it takes a toll on how many people are available just because everybody is spread out, and we have a very large geographic county," said Whispering Pines Fire Chief Jeremy Walla.
Recruiting volunteers is a challenge and so is retaining them past a year.
"I look at it as a generational gap as far as people not being involved as much as they were before," said Jerome Harvey, Pennington County Fire Service Administration.
Many people also don't want to work for free.
"When you know that you've made a difference, when you go to a call and you save somebody, helped somebody and made their day better, that's payment in itself," said Walla.
Walla has volunteered for the fire service for over 15 years. His regular job is at Aspen Ridge Lawn and Landscape.
"It's busy, you have a tight schedule. If you don't use a calendar it probably isn't going to work for you."
In the area around the Black Hills, 19 of 23 fire departments are 100 percent volunteer. In South Dakota, 92 percent of fire departments are 100 percent volunteer.
"There's always the 80/20 rule. You may have many volunteers but 20 percent of them are doing the work," said Walla.
Although it's hard finding fire fighters, efforts to recruit don't stop.
"Whether it's through social media, through traditional activities such as chili feeds and gatherings at the fire station," said Harvey.
With fire danger so high, a string of fires could take off at any time. How can these fire departments cope?
"We're generally able to cover most of the stuff that's going on. We can bring in resources to establish systems through the state such as South Dakota emergency Management, Wildland Fire Suppression, and USFS," said Harvey.
If you'd like information about becoming a volunteer firefighter, stop by your local fire department to ask about opportunities.