Exonerated man shares his story in Pennington County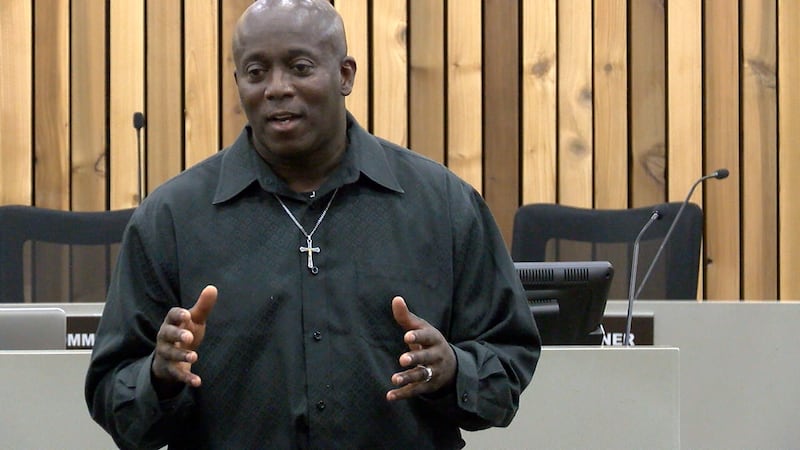 Published: Oct. 7, 2016 at 7:09 PM CDT
In 1984 a man was wrongfully accused of a murder and spent 25 years in prison. Today, Darryl Burton shared his nightmare with lawyers and Pennington County employees.
After a murder in St. Louis, Missouri police were looking for a light skinned male and 5'5". Although Burton did not fit that description he was called on in a police line up.
Burton was assigned a public defender, convicted after just an hour of deliberation, and sentenced to life in the Missouri State Penitentiary.
In prison, Burton spent a lot of his time in the law library and writing hundreds of letters. He wrote government officials, non-profit organizations and even Oprah, hoping to find someone who could help him plead his case.
After 16 years and many denials, one of Burton's letters was finally answered by Centurion Ministries. The non-profit re-investigated the case and Burton was exonerated in 2009.
Burton's dark complexion that he once hated was one of the biggest things that helped free him.
Burton says he is sharing his story to help make improvements to the justice system.