Chubby Chipmunk Hand-Dipped Chocolates from Deadwood will be in Grammy Awards' gift bags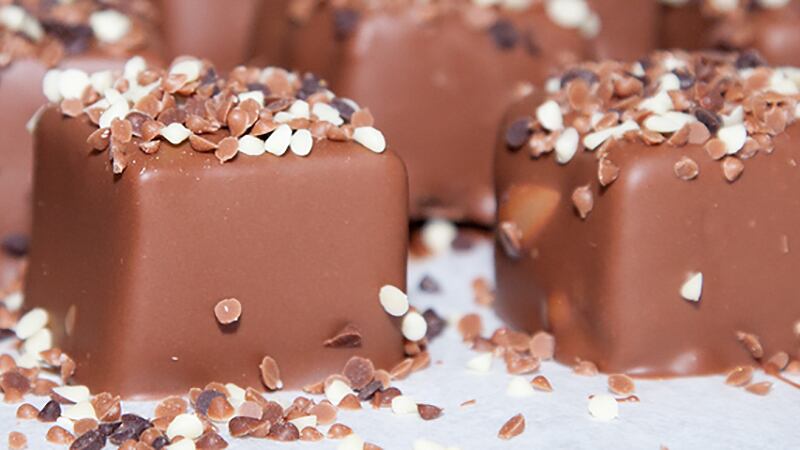 Published: Jan. 24, 2017 at 10:33 AM CST
Chubby Chipmunk Hand-Dipped Chocolates from Deadwood, SD will be in the 59th Annual GRAMMY® Awards Presenter and Performer official gift bags.
The rare Fortunato #4 chocolate from Peru, thought to be extinct and just recently rediscovered will be part of Music's Biggest Night®! Chubby Chipmunk Hand-Dipped Chocolates has created a most delicious gift.
The GRAMMY talent will receive two delectable bars made from Fortunato No.4 dark chocolate, produced by Maranon Chocolates. This is truly the world's rarest rediscovered "Pure Nacional" chocolate from Peru.
"The goal of Chubby Chipmunk Hand-Dipped Chocolates is to provide the most decadent confections anyone will ever experience. We offer moments of chocolate heaven, where any problem is instantly forgotten as our delicacies are savored. If we can give our customers a few moments of blissful decadent enchantment, we have done our job!" ~Chip Tautkus~
Chubby Chipmunk Hand-Dipped Chocolates product specialties are also hand-dipped gourmet truffles (more than 50 flavors) as well as delicacies they create using their own butter rich toffee and caramel.
The music industry's premier event will take place live on Sunday, Feb. 12, at the STAPLES Center in Los Angeles.