Chalk one up for irony: High tech professors fight for blackboards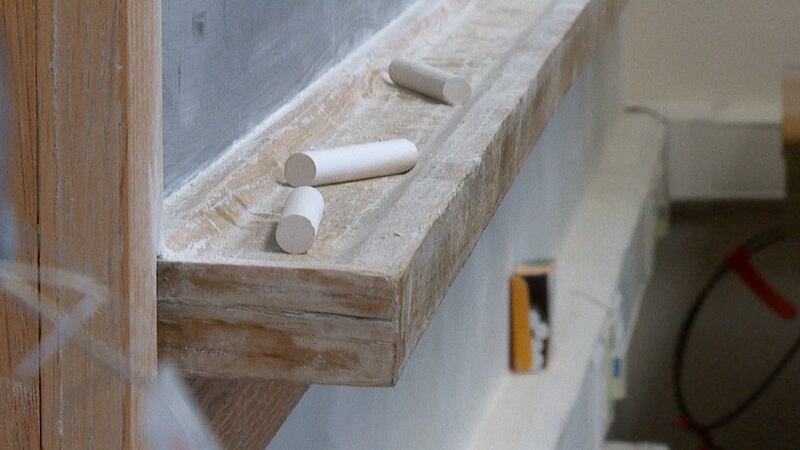 Published: Feb. 14, 2017 at 7:34 PM CST
The School of Mines campus is home to some of the most technologically savvy people in KOTA Territory.
It seems an unlikely place to find passionate advocates for a 19th Century innovation.
But high up in the Ivory Tower we found a little tussle brewing over ... chalkboards.
"When I got here there was a whiteboard in my office," said Mathematics and Computer Science Associate Professor Larry Pyeatt. "And so I went to the facilities folks to ask about getting a chalkboard. They had some slate that wasn't being used and they very kindly and graciously put together a frame around it and made me a chalkboard for my office."
It's no understatement to say that Pyeatt is a chalkboard fan.
He's not alone.
"Most of the people in this department have a very strong bias toward the old–school chalkboards," he said.
And so when word came of plans to remodel McLaury Hall, home to the Math and Computer Science departments, there was some anxiety.
"Everybody's really concerned that they're going to come through and renovate this building and we're going to get whiteboards," said Paul Hinker, assistant professor of Mathematics and Computer Science. "None of us are big fans of the whiteboards.
"Some of this is tradition. I mean (McLaury) is the oldest building on campus and we like to keep a lot of the flavor (like) the marble steps that are worn from thousands and thousands of students steps over the years.
"And the chalkboards. There's a real passion about the chalkboards."
When we asked the University about the plans for the McLaury chalkboards we were given this statement from President Heather Wilson:
"When a building is maintained and modernized, there are always lots of discussions about what features to keep and which ones to change and how. This building is no different."
It seems that lots of discussions about chalk are in the offing.
"The first and the last -- and lots of the middle statements -- are, 'We're going to keep our chalkboards, right?' " said Hinker.
Added Pyeatt:
"Many of the people in this department will give up their chalkboard when they are pried from their cold, dead hands."