Can culture help solve public health and safety issues? Some say, 'Yes'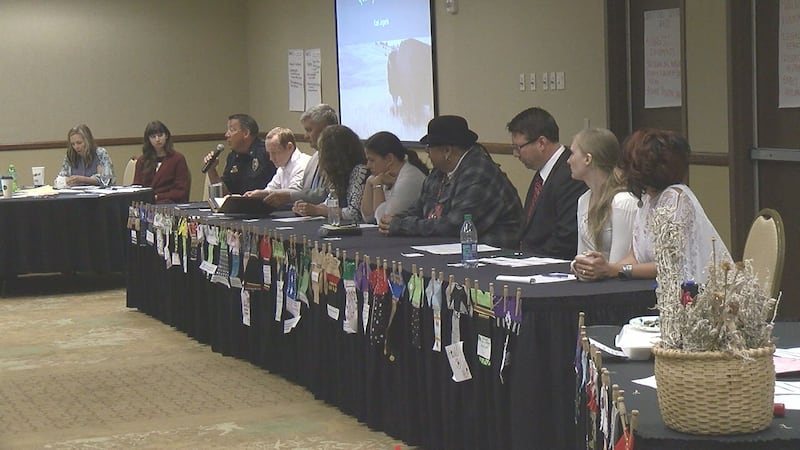 Published: Jul. 10, 2018 at 7:21 PM CDT
Can culture be used to help Pennington County's efforts to reform its behavioral health and criminal justice systems? It's a big question. But the clear consensus Tuesday at a meeting packed with community and county leaders was a resounding "yes."
The Great Plains Tribal Chairman's Health Board convened the gathering that included public health and criminal justice officials from Pennington County and tribal leaders from an array of fields.
Attendance was so strong the meeting had to be moved from the health board office to the Comfort Inn and Suites i Rapid City.
Health board leaders saw a real opening.
"By bringing folks together that haven't come together before there is an opportunity to look at an age old problem in a new light and from a new perspective," said the board's CEO Jerilyn Church.
One of those problems is that native Americans are disproportionately represented in the territory's criminal justice system and drug, alcohol and behavior health programs. The county is working to craft better ways to reach better outcomes with this demographic.
"A lot of what the sheriff's office and the unified judicial system is doing is attempting to meet people where they are and we're absolutely doing that," said Pennington COunty State's Attorney Mark Vargo.
But Vargo -- and other county leaders-- realize they can't do it alone.
"This is something that we've been trying to reach out to the community in general in Rapid and with our neighboring reservations," Vargo said. "We need to make sure that we are meeting people where they are and we understand that we don't have all the answers. We need community partners if we are going to be effective with any of our programming."
Erik Bringswhite is a witness to the county's willingness to reform. He works in one of its criminal justice reform projects. And he says change needs to be a two way street.
"I've seen a unique opportunity," he said. "The system is willing to change. But we as a community have to meet that change half way in order for this to be successful long term."