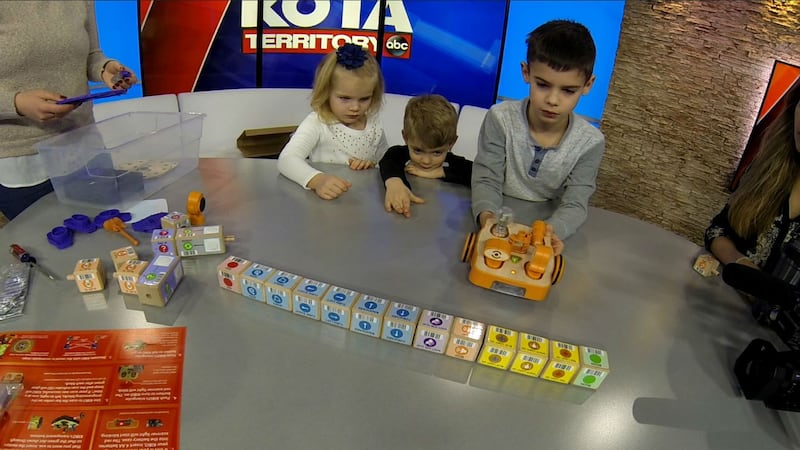 Published: Feb. 28, 2018 at 11:46 AM CST
The KinderLab KIBO 21 robot comes in a plastic tote, with many accessories.
The company says this robot is ideal for kids ages 4 to 7. Good Morning KOTA Territory Meteorologist Colleen Hurley enlisted the help of three kids to see how the robot stacks up to other toys.
While the robot is designed for children, we felt an adult was needed for the initial set-up, including reading directions.
After installing the wheels, our kid helpers chose which motors to decorate the robot with, those motors are used to have the robot perform different tasks, like display a red light or sing.
Once the robot is built, you set up the included wooden blocks with a bar-code and program function listed. While we did struggle getting the scanning feature down, to change the code, once we got the hang of it, our kid helpers enjoyed changing the code.
At $499, for a base price, the KIBO 21 is the most expensive of the four models KinderLab offers.