Arizona couple killed in motorcycle crash with semi-truck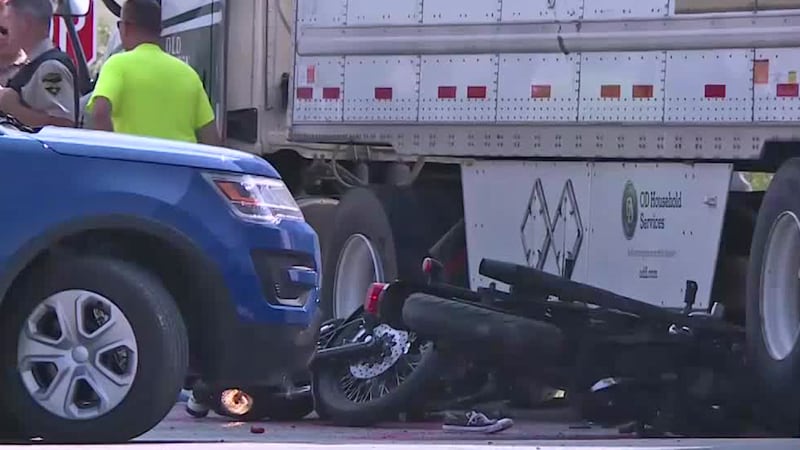 Published: Aug. 5, 2018 at 11:42 AM CDT
The names have been released of the two Arizona bikers killed in a crash with a semi-truck Aug. 2 in Box Elder.
They are James Bradley, 54; and Deanna Bradley, 45; both of Parker, Ariz.
They were killed when their motorcycle slammed into the side of a semi on Highway 14-16 as they crossed the intersection with South Ellsworth Road. Another motorcycle also hit the semi but the riders were not seriously injured.
According to the South Dakota Highway Patrol, the two riders failed to stop at a posted stop sign and hit the semi-truck pulling triple trailers that was turning onto Highway 14-16 from Box Elder Road.
The other riders are 54-year-old Greg Bunch, and 30-year-old Christina Logan Bettencourt, both of San Diego.
The semi-truck driver was not injured in the crash. His name was not released because he invoked Marsy's Law, which is designed to protect crime victims. He was reportedly assaulted following the crash.