Area ranchers use forest permits to sustain their operation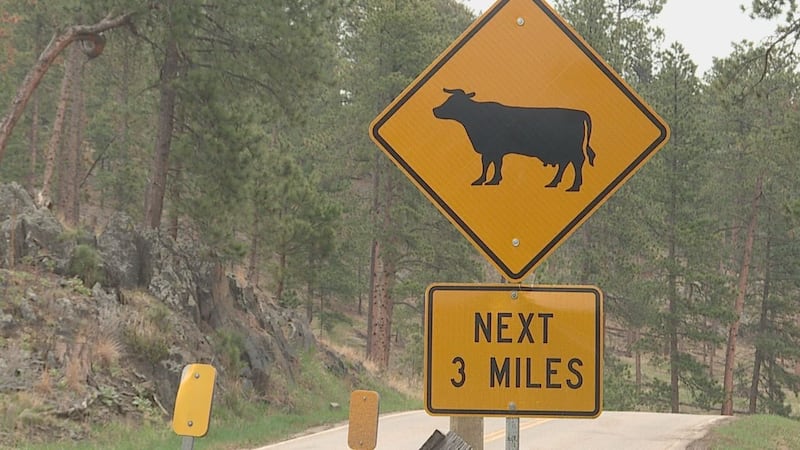 Published: May. 14, 2018 at 4:44 PM CDT
For area ranchers, the summer is spent in the woods. Nearly 1.2 million acres encompass the Forest Grazing land in the Black Hills National forest where some cattlemen summer their cattle.
"The permits help sustain our ranch as a viable operation," said Spearfish Rancher Casey Miller, "Without the permits, we wouldn't have enough forage to summer our cows."
Ranchers use the forest for grazing because it offers cooler temperatures in the summertime and lots of fresh water. The U.S. Forest Service grazes the wooded area to manage the forage content in the forest.
"It's a pretty widely accepted science that an absence in grazing pressure results in decreased forage production for domestic grazing and wildlife, it also results in a decrease in overall range health," said Spearfish Rancher Aaron Thompson.
"Cattle are excellent grazers. Wildlife can pick and chose the forage that they want, cattle, we can use pasture rotation to better use forage, and then rest it for a period of time and come back to it the next year," said Miller.
Cattlemen utilize pasture rotation to manage forage production in the forest. By moving cattle through different pastures they can graze the land better than wildlife.
Thompson says it is important to remember if you come across cattle in the forest, just let them be.
"That cow is attached to a family and a community... and that cow is providing a management tool for the forest service and other land managers to properly take care of the forest," said Thompson.
And don't forget to shut the gate.