Air Force to base B-21s at Ellsworth AFB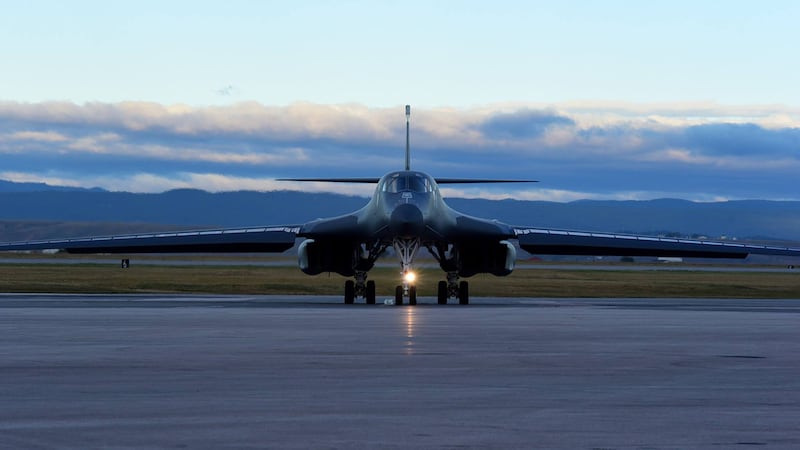 Published: Feb. 12, 2018 at 12:40 PM CST
The Air Force has confirmed that Ellsworth Air Force Base will be a home base for the new B-21 Raider, coming on line in the mid-2020s.
In a release Monday, the Air Force outlined its future plans for the bomber fleet.
"Based off the Secretary of the Air Force's vector, those that are bomber bases now should expect to be bomber bases in the future," Col. John Edwards, 28th Bomb Wing commander, stated in the release.
"The Air Force will continue to work the details of fielding the B-21, but we can expect Ellsworth to be a bomber base in the coming years," he said.
While the Air Force builds its next-generation bomber, it will continue to update the B-52 Stratofortress fleet and continue modifications to the B-1 Lancer and B-2 Spirit fleets.
Once enough B-21s are operational, the B-1s and B-2s will be retired. When that happens depends on production and delivery schedules of the B-21.
The Air Force decision to keep the venerable B-52 fleet is based on numerous factors.
"With an adequate sustainment and modernization focus, including new engines, the B-52 has a projected service life through 2050," said Gen. Robin Rand, Air Force Global Strike Command commander.
The Air Force has seen its bomber force drop from 290 at the end of the first Gulf War, to 157 today. That, Rand said, is "a 46 percent decrease in our bomber force while we have conducted continuous combat operations."