City services, operations adjusted for Thanksgiving holiday week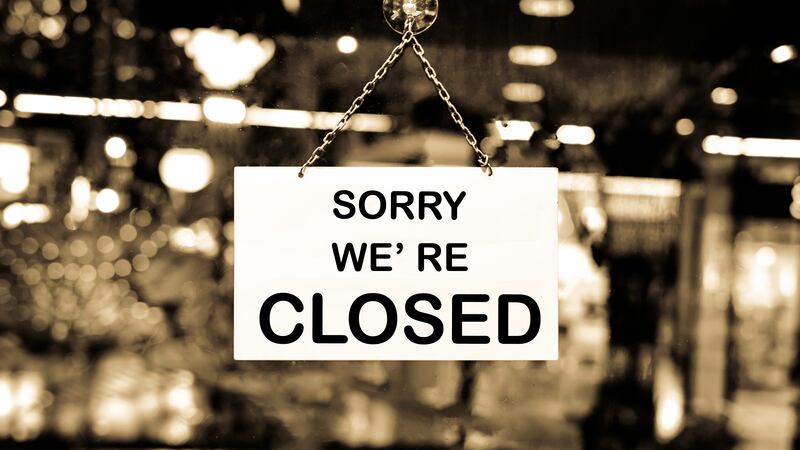 Updated: Nov. 19, 2023 at 10:00 AM CST
RAPID CITY, S.D. (KOTA) - Please be advised that the City offices will remain closed on Thursday, Nov. 23, and Friday, Nov. 24 in observance of the Thanksgiving holiday. City Hall will be closed on those days too. In light of this, the Planning and Zoning Commission has decided to hold its meeting on Wednesday, Nov. 22 at 7 a.m. in the Circle of Friends Community Room of City Hall instead.
As part of the holiday week activities, the 15th annual Wilson Park Tree Lighting event will be held at Wilson Park on Mount Rushmore Road on Tuesday, Nov. 21 from 5:15 p.m. to 6 p.m. The event will feature Mayor Jason Salamun lighting the holiday tree. On Saturday, Nov. 25, there will be ice skating at Main Street Square starting at 10 a.m. This will be followed by Main Street Square's Holiday Celebration and Winter Market from 2 p.m. to 6 p.m. The event will conclude with Mayor Salamun lighting the Square's Christmas holiday tree at 4:56 p.m. The annual Festival of Lights parade is scheduled for 6 p.m. in downtown Rapid City. Furthermore, Mayor Salamun has proclaimed Saturday, November 25 as Small Business Saturday in Rapid City.
The City of Rapid City is allowing free downtown parking during the Thanksgiving weekend from Thursday, Nov. 23 to Sunday, Nov. 26. Free parking will also be available on Saturdays between the Thanksgiving and Christmas holidays, which include Dec. 2, 9, 16, and 23.
Please note that other city facilities and services will have adjustments in their operations and services during the Thanksgiving week, in addition to City Hall, such as:
Solid Waste: The City's trash collection schedule will be altered during the holiday week. The Rapid City Landfill will be closed on Thanksgiving Day and will be open during normal hours on Friday and Saturday of the holiday week. There is normal trash collection on Monday and Friday. Tuesday, Wednesday, and Thursday collections will take place a day earlier (Tuesday's collection should be set out on Monday until collected with Wednesday's collection set out on Tuesday until collected, and Thursday's collection set out Wednesday until collected).
Rapid Transit: Services will be suspended on Thursday and Friday.
Rapid City Public Library: The Rapid City Public Library will close at 5 p.m. Wednesday and will be closed Thursday and Friday for the Thanksgiving holiday. The library will resume normal hours on Saturday.
The Monument: The facility will be closed on Thanksgiving Day and ticket offices and administrative offices will open at noon Friday to support scheduled facility events.
Roosevelt Swim Center: The Rapid City Swim Center is closed on Thanksgiving Day and will be open Friday and Saturday from 8 a.m. to 7:45 p.m. With no school all week for many youth, open swim will be scheduled each day beginning at noon, however after 4 p.m., space will be limited in the lap pool with scheduled time for swim teams. The facility will be open Sunday of the holiday weekend from noon to 5:45 p.m. with open swim scheduled for the entire period.
Roosevelt Ice Arena: The facility will be closed on Thanksgiving Day. During the holiday weekend period, the facility will host public skate from 1:30-3:30 p.m. and 7-9 p.m. on Friday (November 24); 1:30-3:30 pm and 7-10 p.m. on Saturday (November 25) and 2:45-5 p.m. on Sunday (November 26).
Rapid City Regional Airport: The Airport will be open Thanksgiving with administrative offices closed both Thursday and Friday. The public is encouraged to check with the respective airlines for travel updates.
Rapid City Police and Fire Departments: RCPD and RCFD will operate regular shifts on Thanksgiving Day. Administrative offices for both departments will be closed Thursday and Friday.
Copyright 2023 KOTA. All rights reserved.