Sturgis ambulance services take a stand against new VA rule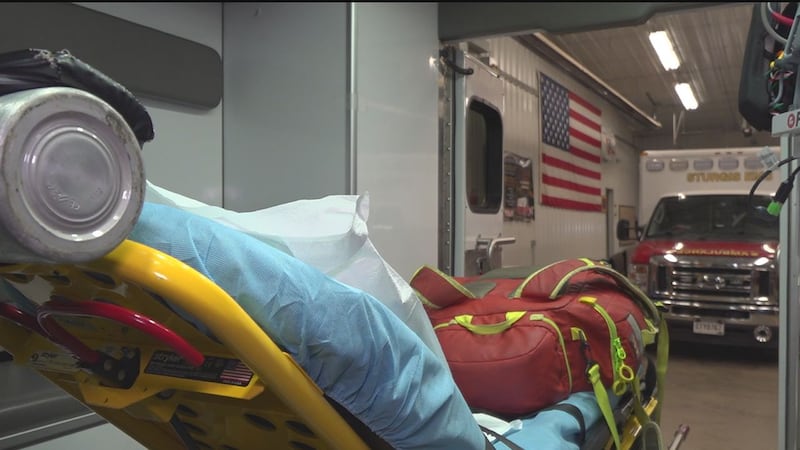 Published: Oct. 9, 2023 at 8:13 AM CDT
RAPID CITY, S.D. (KOTA) - A new veterans affairs rule that would reduce ambulance reimbursements is scheduled to take effect in February of next year, and that has at least one ambulance service worried.
Sturgis Ambulances Service formally opposes the VA proposal to cut funding for ambulance transportation.
The new rule states the VA would pay the Medicare or Medicaid rates for ambulance service whichever was lower.
In South Dakota, that brings reimbursement down from $18 per mile to $4.34 per mile.
The current service rate is $18 and that is reflective of the highest amount an insurance would pay. Medicaid reimbursements for loaded ground mileage for basic life support is $4.34 per mile which is why the Sturgis ambulance director, Shawn Fischer is worried.
Fischer said she has asked the Sturgis City Council to send a letter to congressional representatives explaining what the impact of this rule would be.
"We believe it'll be a chain reaction if the VA reduces their rates, Blue Cross, Sanford, all your other insurances are going to see that you have a federal agency not paying, so why are they going to pay?" Fischer said.
The station reached out the the veteran affairs public information officer in Fort Meade and has not received a comment back at this time.
Copyright 2023 KOTA. All rights reserved.