Adoption Night helps animals find their forever home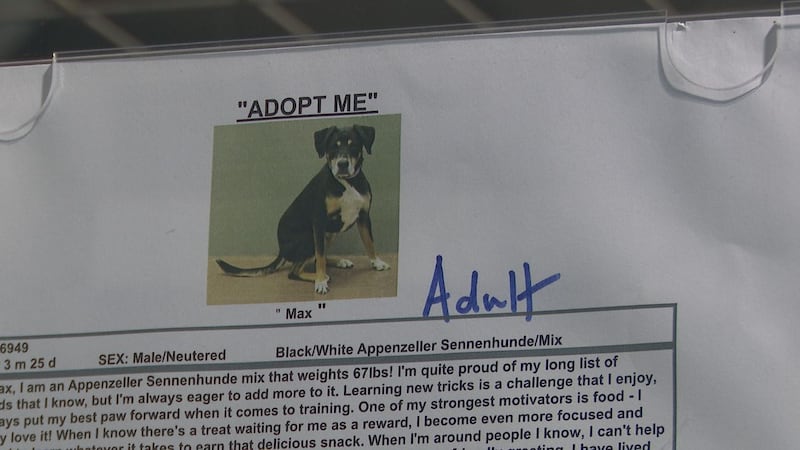 Published: Sep. 12, 2023 at 12:51 PM CDT
RAPID CITY, S.D. (KOTA) - For the past couple of months, more animals have been finding the Humane Society of the Black Hills to be their temporary home.
To help these animals find loving and safe homes the shelter is hosting Adoptions Nights every second Tuesday of each month.
With more than 130 animals ready for adoption, the shelter will stay open until 8 p.m. This new adoption event will cater to families who can't make it in during the day.
"We have so many dogs and we're just trying different ways to get them out and trying different strategies and this is just one we're going to try. It's a later shift so it gives people more options and we'll see if we can get some more dogs out," said Jerry Steinley, executive director for the Humans Society of the Black Hills.
Adoptions will be run by appointments and families who are ready to bring home their new addition can call (605)-394-4170 to schedule a visit.
To view animals available for adoption at the Humane Society of the Black Hills, click here.
Copyright 2023 KOTA. All rights reserved.