DiGiorno releases new pineapple pickle pizza that promptly sells out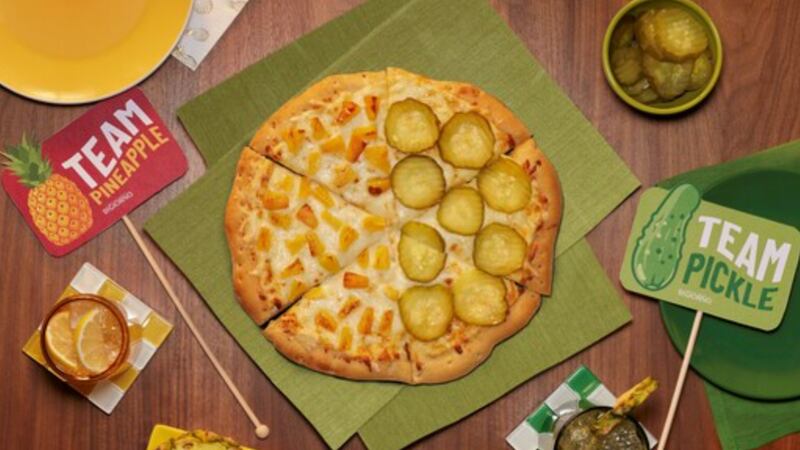 Published: Sep. 7, 2023 at 3:27 PM CDT
(Gray News) – DiGiorno says it's fueling a controversial pizza debate by offering a specialty pizza with both pineapple and pickle toppings.
Pizza toppings have always been a hot topic, especially pineapple and – more recently – pickles.
According to DiGiorno, its creative team "is saying yes to both" with its new Pineapple Pickle Pizza.
"Loaded with controversy, DiGiorno Pineapple Pickle Pizza brings together two of the most divisive toppings in pizza history," the company shared.
DiGiorno representatives say the pizza has a hand-tossed crust, creamy garlic sauce, mozzarella cheese with dill pickles and chunks of pineapple split down the middle.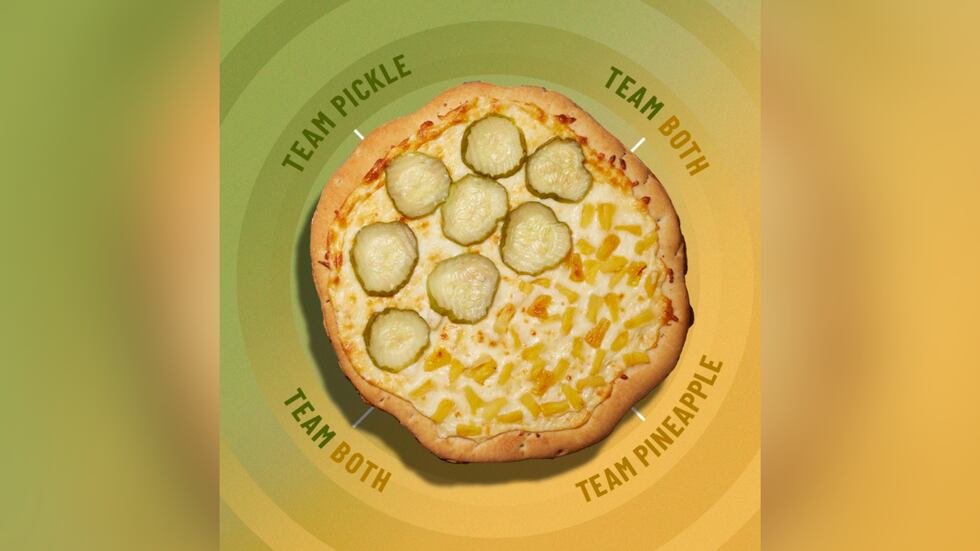 "Fans can battle it out to choose their favorite side!" the company shared on social media.
DiGiorno said it is making a limited number of its pineapple pickle pizzas available online for free this month while supplies last.
The company's website said the product drop for this week is currently sold out, but a limited number of the specialty pizzas "will be dropped weekly" throughout the month.
Copyright 2023 Gray Media Group, Inc. All rights reserved.