Learn how to drive a tractor at the Central States Fair Ag-Venture zone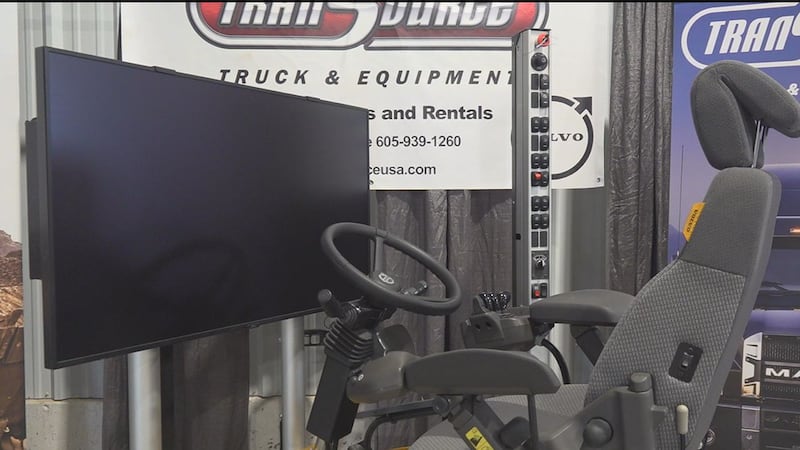 Published: Aug. 24, 2023 at 11:54 PM CDT
RAPID CITY, S.D. (KOTA) - The Central States Fair's Soule building houses a new addition to the agriculture education program.
There are several different interactive exhibits to encourage agricultural adventure.
Ag-Venture is geared for all ages to spark interest and educate people in South Dakota's number one industry, agriculture.
Some of the interactive displays include a VR headset to immerse the wearer in a 3D cattle pasture, a South Dakota AG Trvia game, an informational video kiosk, and a tractor-driving simulator.
There is also a station with a mailbox to mail a letter to a rancher to thank them for their hard work and contribution to the agriculture community.
"The one percent of the population feeds the rest, and so you have to be able to educate people on safe, quality food, you know the food system in the United States is safe, and that's kind of what we're trying to promote here," said Dani Herring livestock and agriculture education manager for the Central States Fair.
This zone aims to bring awareness to where food travels from farm to table, creating an informed consumer.
Ag-Venture is sponsored by Homegrown.ag, TranSource Truck & Equipment, Farm Credit Services of America, and the Central States Fair Foundation.
Copyright 2023 KOTA. All rights reserved.