Opening and closing night all on the same day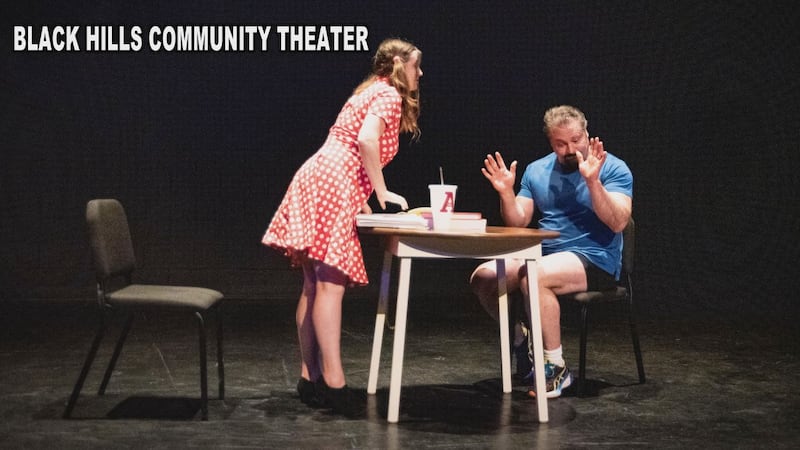 Published: Aug. 21, 2023 at 3:46 PM CDT
RAPID CITY, S.D. (KOTA) - A lot can happen in a day, including the creation of an entire play, and the Black Hills Community Theater has taken up the challenge during its 24-Hour Play Festival.
With less than a day to write and rehearse, members of the theater are tasked with creating six different plays, and with only 24 hours from page to stage anything can happen.
Merlyn Sells, artistic director for the theatre, says the festival is a great opportunity for local artists to meet one another and perform in a more relaxed setting.
"It's just a really fun time. It's a really great opportunity for people who are new to theater to sort of jump in feet first, get a feel for it, low pressure because no one expects perfection in 24 hours. So, it's just a really great community building event where we had a lot of new people get started with BHCT through 24-hour theater," added Sells.
The 24-Play Festival begins Friday, August 25 with plays premiering to the community Saturday, August 26 at 7 p.m.
To sign up to participate in the festival click here.
Copyright 2023 KOTA. All rights reserved.