Dog training is paws-itively fun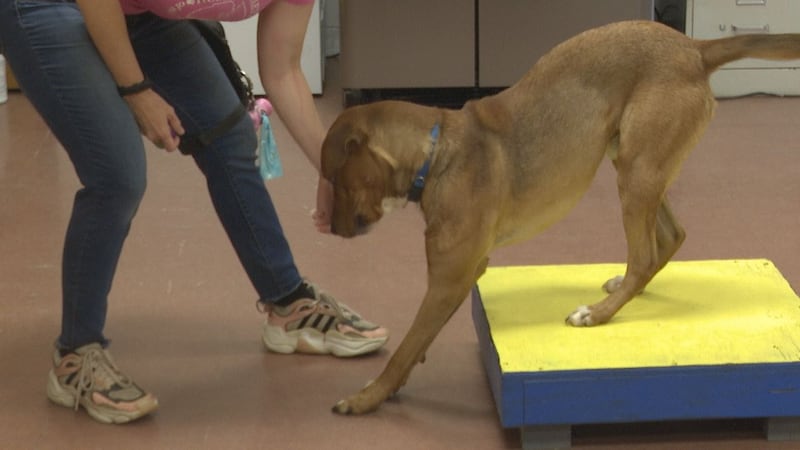 Published: Aug. 15, 2023 at 1:15 PM CDT
RAPID CITY, S.D. (KOTA) - When it comes to dog training it's best to take it one paw at a time to strengthen the human-animal bond.
Training can keep your pooch mentally and physically healthy while preventing behavioral issues that develop later.
Teaching can begin during the puppy stage. There is no specific timeline for a dog to be considered fully trained.
Kay Kieper, outreach, and education coordinator for the Humane Society of the Black Hills, says owners should be mindful of their dog's personality because what takes one dog a few tries to learn can take another dog 10.
"It all depends on the dogs. So, as long as you go at the dog's pace and give them something that they want to work for. Dogs are very reward based so, whether it's treats or toys or praise, whatever drives the dog work with that and go with that and you'll get the best results from them," added Kieper.
Even if you're looking to adopt an adult dog or have had a dog for several years, training is still possible because contrary to the belief you can teach an old dog new tricks.
Copyright 2023 KOTA. All rights reserved.