National Dog Month: Pamper your furry friend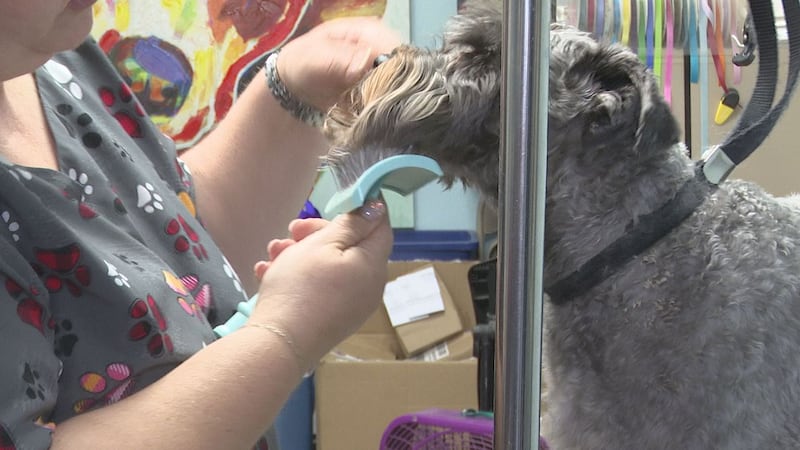 Published: Aug. 14, 2023 at 11:56 AM CDT
RAPID CITY, S.D. (KOTA) - August is National Dog Month and we're celebrating our loveable canine pals all month long.
Whether you're a first-time pet owner or you've had dogs before, every pooch deserves the best care from its human.
Grooming is one essential part of your pet's care.
Not only can grooming make your furry friend look and smell amazing, but it can also help their overall well-being and health.
Dog groomers check and treat fleas, and trim nails to reduce the chance of bad posture or bone deformation. Groomers also spot bumps and lumps, before they become a problem.
"Groomers can catch some of that stuff. We feel your dogs probably a lot more than a veterinarian would all over, even you, added Heather Schuller," owner of Wags to Whiskers Pet Grooming. Sometimes you might not notice a bump, or we notice a bump and then the next time it's gotten bigger, you know we like to bring those things to your attention."
According to Schuller, depending on the breed of dog and maintenance, owners should take their dog to the groomer every six to eight weeks.
Copyright 2023 KOTA. All rights reserved.