Rise and shine for pancake time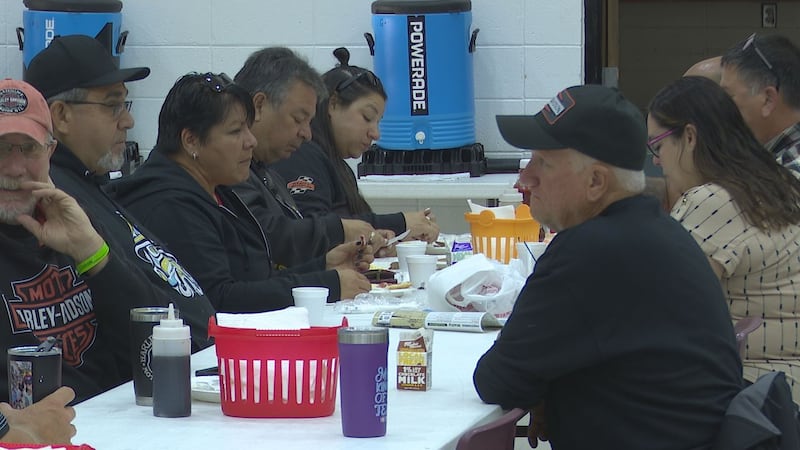 Published: Aug. 9, 2023 at 12:09 AM CDT
STURGIS, S.D. (KOTA) - Students at Sturgis Brown High School are once again offering breakfast and the use of showers for rallygoers.
The all-you-can-eat menu features pancakes, french toast, sausage, ham, eggs, plus biscuits and gravy.
The breakfast serves as a fundraiser to benefit students at the high school.
On average more than 300 rallygoers a day head to the breakfast and help raise more than $6,000 every year.
Principal Pete Wilson says one of the best parts of the event is seeing students interact with bikers from around the world.
"These kids love to talk to you and see where you're from and see what you're doing, and I like to get out and talk to them and see what their occupation is. It's neat to come back year after year, you know they see how we're changing, and we see how they're changing. So, it's a nice friendly atmosphere as well."
The all-you-can-eat breakfast is open from 6 to 11 a.m. and ends Friday.
Copyright 2023 KOTA. All rights reserved.