Time to get that dough-nation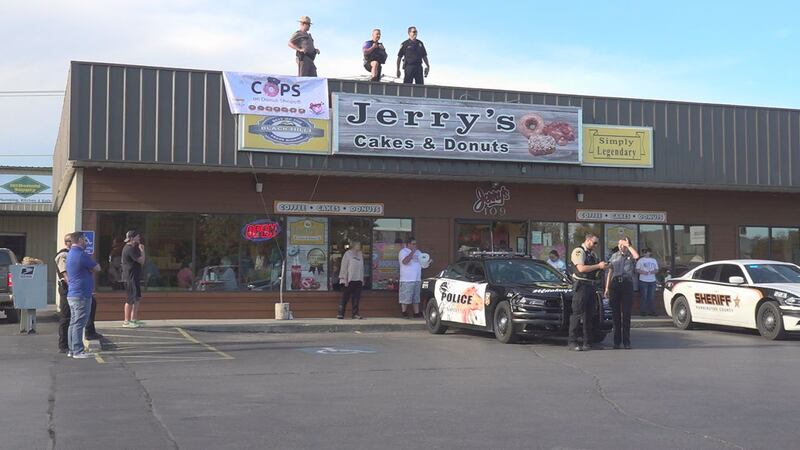 Published: Jul. 28, 2023 at 2:00 PM CDT
RAPID CITY, S.D. (KOTA) - Law enforcement and donuts; no that's not the start of a bad joke but the annual Cops on a Donut Shop fundraiser.
For the second year in a row members of the Pennington County Sheriff's Office, Rapid City Police Department, and South Dakota Highway Patrol joined together to raise money for Special Olympics South Dakota.
Cops stood on the roof of Jerry's Cakes and Donuts and welcomed customers with smiles and laughter.
"A lot of the fun times with getting cops on the donut shop is we're asked to tell jokes so I'm sure you're going to hear a lot of the police officers telling some pretty funny jokes today," said Sgt. Amanda Swanson with the Pennington County Sheriff's Office. Law enforcement is one of the biggest fundraisers for that, for the South Dakota Special Olympics but it goes toward like games, stuff that they can do, and it also helps their families."
If you missed this event but still want to support Special Olympics, South Dakota, they will host their 3rd annual Tip a Cop fundraiser at Outback Steakhouse on September 19.
Copyright 2023 KOTA. All rights reserved.