Are you ready for some football; flag football that is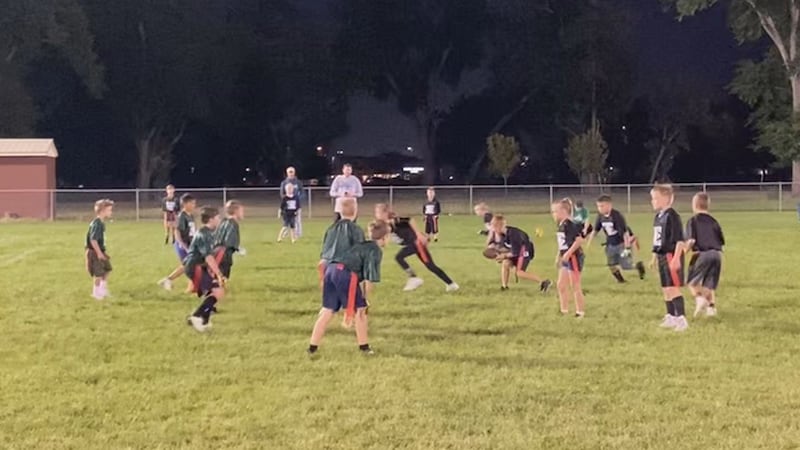 Published: Jul. 21, 2023 at 12:54 PM CDT
RAPID CITY, S.D. (KOTA) - Sports like baseball, soccer, or tackle football are popular among children. However, these high-contact sports come with an increased risk of concussions, causing some parents to seek out an alternative.
Flag football is one of the fastest growing youth sports with more than six million players across the country.
In Rapid City, hundreds of children participate every year through the city's Parks and Recreation department.
Registration for this fall's youth flag football season has begun.
The league is open to boys and girls from 1st-4th grade and there are no skill requirements to participate.
"This whole field lined with parents and their chairs and kids running around. Like I said, it's for beginners, you don't have to be the greatest football player. You can come out, coaches teach you some stuff, we teach you some stuff, it's a great atmosphere out here," said Matt Brandhagen, recreation specialist for Rapid City.
The deadline to register for the league is August 30 and the season begins September 11.
To register a child, click the link here.
Copyright 2023 KOTA. All rights reserved.