Did someone say ice cream?
All month long we are celebrating the delicious frozen treat.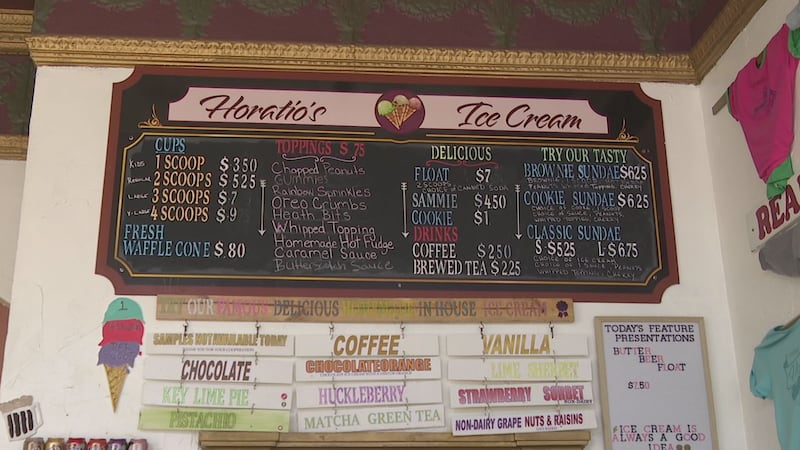 Published: Jul. 17, 2023 at 2:03 PM CDT
CUSTER, S.D. (KOTA) - Chocolate, vanilla, and strawberry are the perfect flavors to celebrate National Ice Cream month, but some people might have a taste for something different.
To get the scoop on National Ice Cream Month, we went to the experts at Horatio's Homemade Ice Cream.
The Custer ice cream shop has more than 200 flavors on its menu, from huckleberry to even ice cream with a kick.
Owner Cheryl Steele says making ice cream in-house makes them more creative when crafting different flavors.
"We take suggestions and kind of play with different flavors. We kind of research different things and kind of play with what would maybe taste good," said Steele on how they come up with different ice cream flavors.
Horatio's Homemade Ice Cream is located at 548 Mount Rushmore Rd in Custer and opens at Noon every day.
Copyright 2023 KOTA. All rights reserved.