Strider Bikes heads to Storybook Island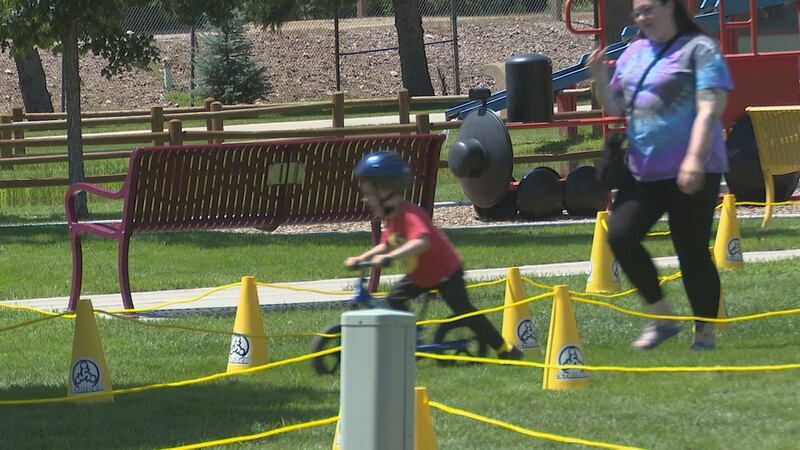 Published: Jul. 13, 2023 at 2:54 PM CDT
RAPID CITY, S.D. (KOTA) - It's not often you get to stride around the park, but Thursday was the time for kids of all ages to head out and enjoy a fairytale attraction on two wheels.
More than 100 children rolled through Storybook Island during Strider Bikes' Discovery Rides.
Children were able to enjoy an obstacle course that mimics off-road riding to really test their limits.
Strider Bikes' Discovery Rides are non-competitive races where children are encouraged to share their passion for riding bikes.
"So, we like to say that a ride through Storybook Island is a ride with your fairytale favorites and it's so fun with the characters and all the colors and obstacles, all of that. It's just a great place for families to come together and ride," said Hannah Peterson, public relations specialist for Strider Bikes.
Participation in the event was free, but any donations went to All Kids Bike whose mission is to teach every child in America to ride a bike.
Copyright 2023 KOTA. All rights reserved.