Group Responds to Misconceptions on Grocery Tax Repeal
Alleged Concerns Easily Fixed, Prioritizing 90,000 Food Insecure South Dakotans Critical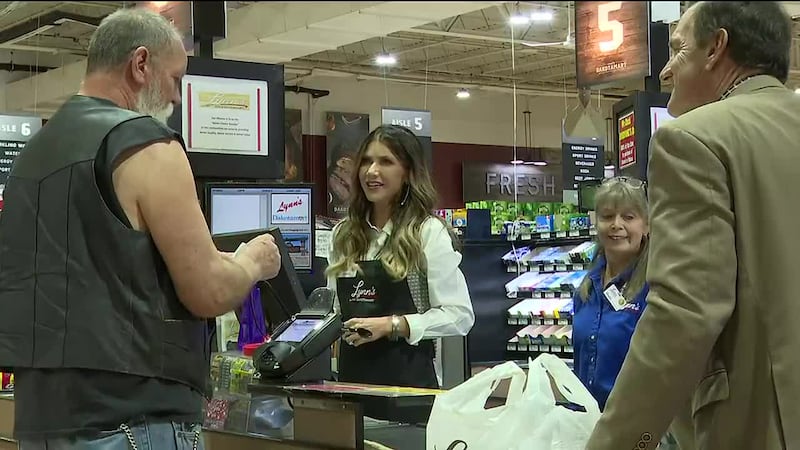 Updated: May. 20, 2023 at 10:30 AM CDT
SIOUX FALLS, S.D. (Dakotans for Health) - Rick Weiland, co-founder of Dakotans for Health, addressed misconceptions surrounding the repeal of the sales tax on groceries in South Dakota and alleged implications to a master settlement agreement reached in 1998 between 46 states and major cigarette manufacturers.
"The Tobacco Settlement does not prohibit a state from eliminating its sales tax on groceries. The 1998 Master Settlement Agreement is 280 pages long. What provision in it does the State claim might be affected? The State hasn't said," said Weiland. "If there is to be any rational discussion about this subject, we need to get beyond conjecture and the State needs to say what the alleged problem is."
Weiland further highlighted that the initiated law currently in circulation, if passed, offers an opportunity to address any concerns. " If the initiated law we are currently circulating passes, and if the courts determine that it exempts tobacco from state sales tax, the Legislature with its one-party supermajority has full authority, before the initiative goes into effect on July 1, 2025, to eliminate any of the Governor's recent concerns about any potential problem by amending the initiated law to fix any alleged problem."
Weiland continued, "The undeniable truth is that 90,000 of our fellow South Dakotans, including 70,000 children, bear the weight of food insecurity while we persist as one of only three states burdening them with a 4.2% tax on their food. However, we can do something about it by repealing this regressive tax. Doing so will provide much-needed relief to a lot of people, ensuring access to essential sustenance while easing the heavy financial burdens they carry."
About Dakotans for Health: Dakotans for Health is a grassroots organization focused on healthcare and protecting the democratic process. The organization was instrumental in the successful 2022 campaign to expand Medicaid coverage to 52,000 low-income South Dakotans. It is currently circulating citizen initiatives to restore Roe v. Wade and repeal South Dakota's tax on groceries. Dakotans for Health is dedicated to ensuring all South Dakotans have access to the care they need, no matter who they are, what they look like, or how much money they have. For more information on Dakotans for Health and their ongoing initiatives, please visit www.dakotans4health.com.
Copyright 2023 KOTA. All rights reserved.