True or false: Noem would be DeSantis' VP if he's elected POTUS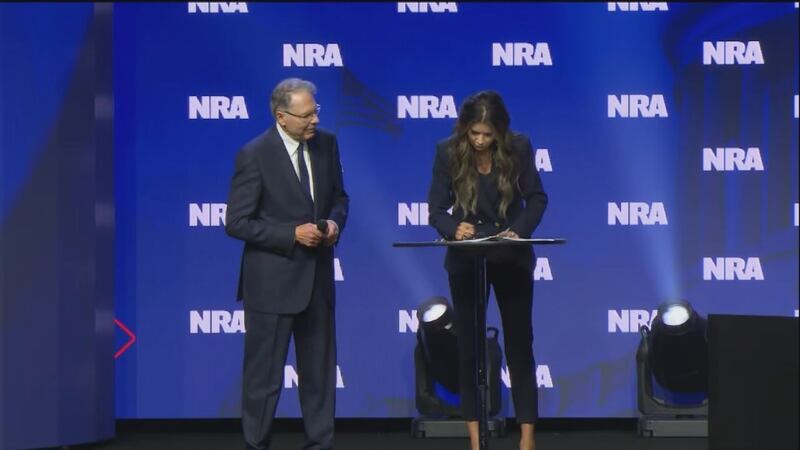 Published: Apr. 17, 2023 at 10:02 AM CDT
RAPID CITY, S.D. (KOTA) - Is Gov. Kristi Noem vying for a national office?
There have been rumors that South Dakota's governor is working toward a Washington DC office since before the pandemic. Now there's a federal filing listing Noem as a vice presidential candidate.
The form, FEC-2, was filed on April 8 and can be found here on the Federal Election Commission's website. It lists Ronald Dion DeSantis running for the nation's top office with Noem as his second.
According to Noem's chief of communications, the report is false. He said, "You can credibly quote me as saying this is a false filing." He went on to say anyone can file that form.
Previous DeSantis filings for both the U.S. Senate and House did not list a middle name and only listed him as Ronald D. DeSantis. According to Florida law, DeSantis would have to resign as governor if he declared he was running for president,
We have requested a comment from Noem.
Copyright 2023 KOTA. All rights reserved.