USDA reports healthy moisture in Black Hills snowpack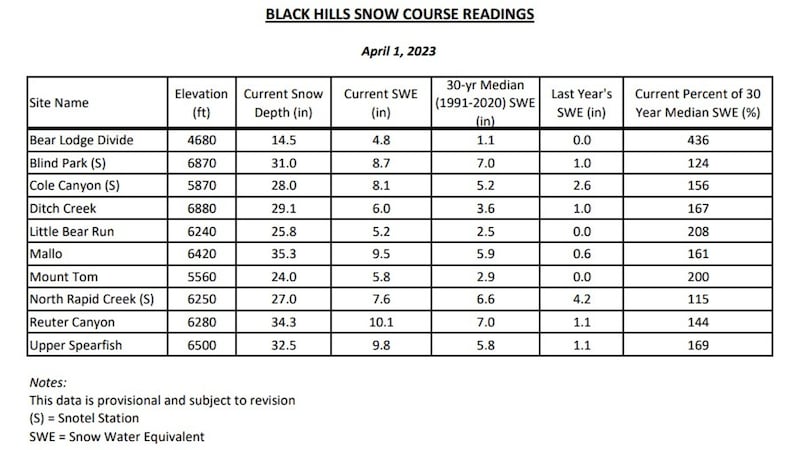 Updated: Apr. 1, 2023 at 8:20 AM CDT
RAPID CITY, S.D. (KOTA) - "Moisture is looking good" in the Black Hills, according to the most recent snow course readings by the U.S. Department of Agriculture.
The report, issued Friday, shows an increase in moisture over last year; and even above the 30-year median. Moisture at the 10 sites measured anywhere from 4.8 inches of snow water equivalent to up to more than 10 inches.
Last season, there was no snow water equivalent measured at Bear Lodge Divide. This season it is listed at 4.8 inches. Upper Spearfish site has 9.8 inches of moisture, second only to Reuter Canyon with 10.1 inches.
Copyright 2023 KOTA. All rights reserved.