Black Hills Life Flight coming soon to Hot Springs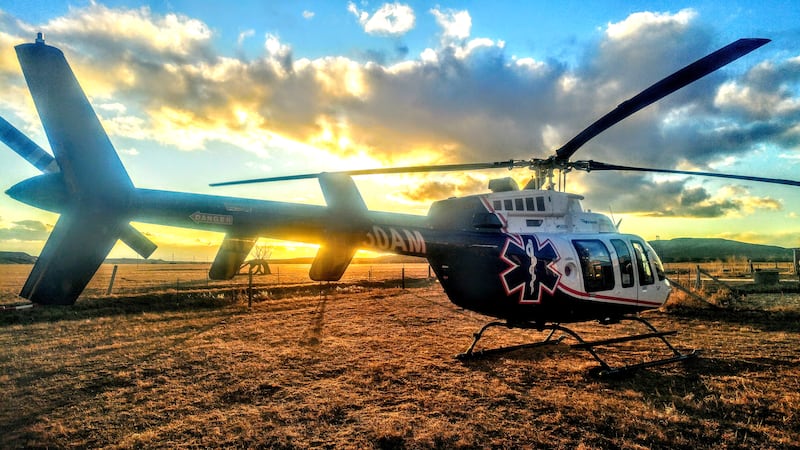 Published: Mar. 29, 2023 at 12:03 PM CDT
HOT SPRINGS, S.D. (KOTA) - When residents of Fall River County and beyond require emergency medical attention, a reputable air medical service provider will soon be ready to take their call.
Black Hills Life Flight announced that it will open a new air medical base at the Hot Springs Ambulance Station this summer. Adding to the program already established in Rapid City, the new base will ensure that residents have access to air medical services with quicker response times for emergency and trauma situations.
"We are excited to bring increased access to air medical care to the people of Fall River County and the surrounding area," said Darryl Crown, account executive with Air Methods. "When the new base opens, we will provide even faster emergency medical service to residents and guests of the entire Black Hills area when every minute counts."
A Bell 407 helicopter will be used by Black Hills Life Flight. When there is a risk of severe blood loss or hemorrhagic shock, the crew of the aircraft, which consists of critical care nurses and paramedics who lead the industry, will be able to administer blood to patients during flight.
"Hot Springs Ambulance Service is very excited to join together with Black Hills Life Flight again in this partnership," said Jacki Conlon, director of operations for Hot Springs Ambulance Service. "With the growth in the area, the addition of another helicopter will be an invaluable resource for not only the residents in Hot Springs but for the entire Black Hills."
Insured patients are only responsible for their co-pay, deductible, or maximum out-of-pocket cost outlined in their policies.
All patients transported by Black Hills Life Flight have access to robust patient advocacy services to help ensure affordability, regardless of insurance status. In an emergency requiring air medical service, a patient should be transported by the first available aircraft without waiting for a specific company to be available based on membership.
Copyright 2023 KOTA. All rights reserved.