KOTA Cares - Alpha One Fire and Rescue provides fire safety for the Pine Ridge Reservation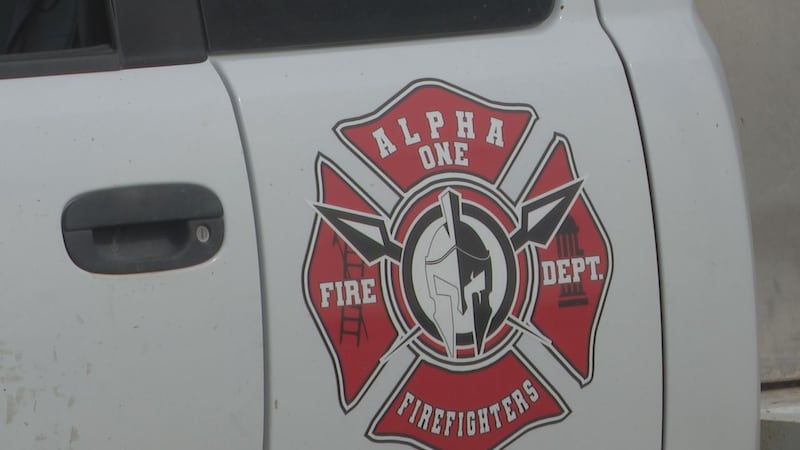 Published: Mar. 23, 2023 at 9:49 AM CDT
Edit: A previous version of this story incorrectly stated that Alpha One Fire and Rescue was the first and only structural fire department on the Pine Ridge Indian Reservation.
RAPID CITY, S.D. (KOTA) - For many years, the Pine Ridge Indian Reservation did not have a fire department.
And since the reservation makes up more than 2 million acres, this has caused many homes within the community to be destroyed.
But Alpha One Fire and Rescue, a volunteer fire department located in the Wounded Knee District in the Crazy Horse community is working to change that.
Vanessa Plume and her husband TJ created the organization after watching homes in their community be destroyed by fires as people waited for emergency services to arrive.
While the main priority of Alpha One is responding to structural fires, they will go wherever assistance is needed.
"So, we have the jaws of life to assist with rollovers and auto accidents to help extract people and also we purchased a brush truck to help with the wildland fires," said Vanessa Plume, one of the founders of Alpha One Fire and Rescue.
The goal of Alpha One is to decrease the damage done by fires in the area by providing fire safety to rural areas.
Since its creation last year, the fire department has responded to more than 20 calls for assistance.
"It's not without its challenges, added David "Tally" Plume, public affairs officer for the organization." You got to get volunteers who are ready and available to respond at a moment's notice, maintaining equipment and basically keeping the organization sustainable is a big challenge."
Despite these challenges, the members of Alpha One Fire and Rescue are committed to helping people and hope to eventually set up fire departments in other districts.
The organization is funded by donations from the community, from purchasing equipment to constructing a building that will house the volunteer fire department.
To donate to Alpha One Fire and Rescue click here.
Copyright 2023 KOTA. All rights reserved.