Hardrock Club receives $1 million donation for student-athletes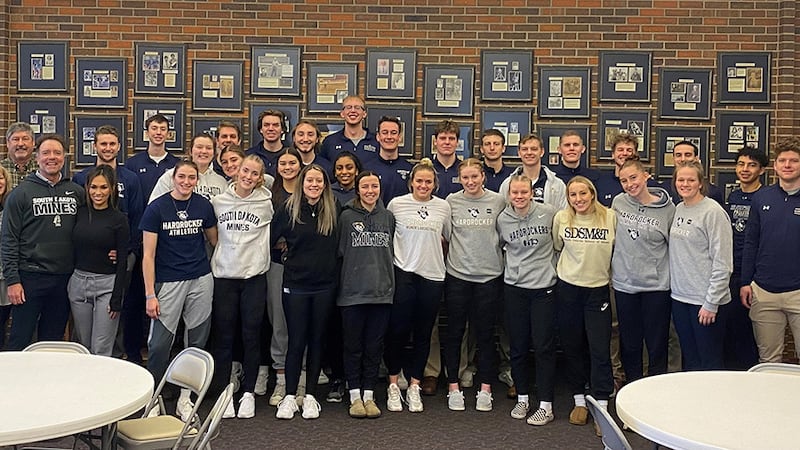 Published: Mar. 13, 2023 at 2:01 PM CDT
RAPID CITY, S.D. (KOTA) - The Hardrock Club, the primary fundraising entity for the South Dakota Mines Athletic Department has received a significant donation designated for the men's and women's basketball programs.
This unexpected and generous gift was donated by alum, and former Hardrocker men's basketball player, Dean Schauer. Schauer has pledged to donate $50,000 annually, split between the men's and women's basketball programs. The donation totals $1 million and will provide athletic scholarships to men's and women's basketball student-athletes over the next two decades.
"We cannot thank Dean enough for his dedication to changing the lives of our student-athletes," said Executive Director of the Hardrock Club, Maria Cadwallader. "We continually strive to elevate the experience of our student-athletes and could not achieve this without the generous support of individuals like Dean."
Schauer graduated in 1989 from the School of Mines, with a degree in metallurgical engineering and has worked his way up throughout his career to being the current President & CEO of Confluent Medical Technologies.
"Had it not been for the basketball program at South Dakota Mines, I would have likely not graduated, and as a result, would not have been able to have the life experiences I have been able blessed to have," said Schauer.
This is one of the largest gifts in South Dakota Mines history, and it is groundbreaking in terms of what it will do, not just for the basketball programs, but the future of the athletic department.
Copyright 2023 KOTA. All rights reserved.