First sweeping federal gun crime report in 20 years released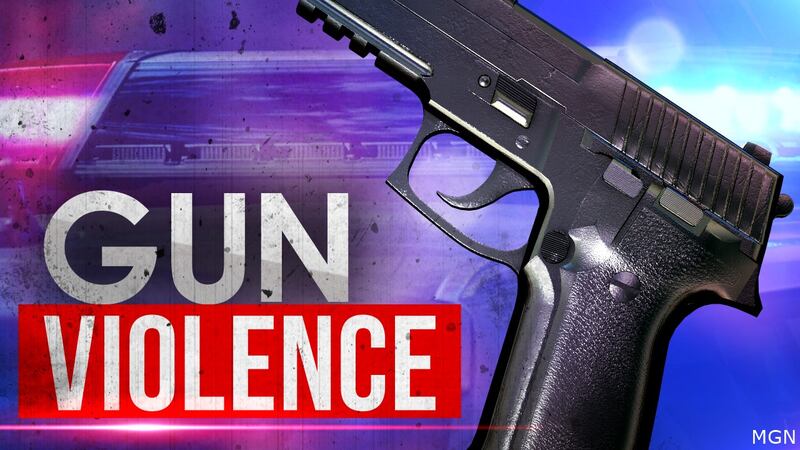 Published: Feb. 1, 2023 at 10:55 PM CST
WASHINGTON (AP) - The most expansive federal report in over two decades on guns and crime shows a shrinking turnaround between the time a gun was purchased and when it was recovered from a crime scene, indicating firearms bought legally are more quickly being used in crimes around the country.
It also documents a spike in the use of conversion devices that make a semiautomatic gun fire like a machine gun, along with the growing seizure of so-called ghost guns, privately made firearms that are hard to trace.
The report comes as the nation grapples with a rise in violent crime, particularly from guns.
Much of the data from the Bureau of Alcohol, Tobacco, Firearms and Explosives report hasn't been widely available before, and its release is aimed at helping police and policy makers reduce gun violence, said Director Steve Dettelbach. "Information is power," he said.
The report shows 54% of guns that police recovered in crime scenes in 2021 had been purchased within three years, a double-digit increase since 2019. The quicker turnaround can indicate illegal gun trafficking or a straw purchase — when someone who can legally purchase a gun buys one to sell it to someone who can't legally possess guns. The increase was driven largely by guns bought less than a year before, it said.
The number of new guns overall in the U.S. grew significantly during that time as gun sales shattered records during the coronavirus pandemic.
Most guns used in crimes changed hands since their purchase, the report states. It also found what Deputy Attorney General Lisa Monaco called an epidemic of stolen guns: more than 1.07 million firearms were reported stolen between 2017 and 2021. Almost all of those, 96%, were from private individuals.
Meanwhile, the report also documents a more than five-fold increase in the number of devices that convert a legal semi-automatic weapon into an illegal fully automatic one. Between 2012 and 2016, the ATF retrieved 814 of those, but that number jumped to 5,414 during the five-year period documented in the report.
A conversion device was used in a mass shooting that left six people dead and 12 wounded in Sacramento last April in what officers described as a shootout between rival gangs.
The document also traces the rise of "ghost guns," privately made firearms without serial numbers that have increasingly been turning up at crime scenes around the nation.
The ATF traced more than 19,000 privately made firearms in 2021, more than double the year before. That jump is the result in part of the agency encouraging police to send it the weapons so they can be traced, even though they typically haven't yielded as much information as typical firearms. The weapons do have unique ballistics and other characteristics that can be useful to investigators.
The report came after Attorney General Merrick Garland told the ATF to produce the first comprehensive study of criminal gun trafficking in more than 20 years.
Copyright 2023 The Associated Press. All rights reserved.