In rare move, State Senator removed from committee assignments
Sen. Julie Frye-Mueller (R-Rapid City) was stripped of her two committee assignments as a result of an interaction she had with an LRC staffer.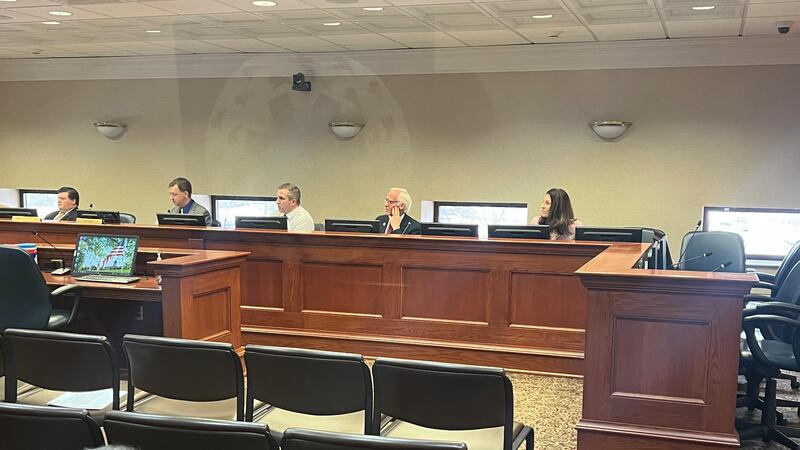 Published: Jan. 25, 2023 at 4:37 PM CST
PIERRE, S.D. - South Dakota Senate President Pro Tempore Lee Schoenbeck (R-Watertown) pulled Sen. Julie Frye-Mueller (R-Rapid City) from her two committee assignments Wednesday, following an interaction Frye-Mueller had with a Legislative Research Council (LRC) staffer earlier in the day.
Frye-Mueller served on the Health and Human Services and Local Government committees, sitting in on the Health and Human Services committee as recently as Wednesday morning.
The announcement came at the beginning of the Senate's floor session on Wednesday. No further information was given when the announcement was made on the floor.
The end of session did not bring anymore clarity to the matter, as both Schoenbeck and Majority Leader Casey Crabtree (R-Madison) both declined to comment on the matter.
It's also unclear if the suspension from committees will remain for the duration of session, or if it is only temporary. Frye-Mueller also declined to comment on the situation.
Frye-Mueller, 59, has served in the South Dakota state legislature since 2017. Frye-Mueller has been an adversary to Republican leadership for much of her time in the legislature. Last year, she defeated a primary challenge from former State Rep. Tim Goodwin, who had significant financial backing from both Schoenbeck and Gov. Kristi Noem.
The suspension leaves both committees operating with only six members for the time being, as the bulk of bills will begin to make their way through the legislative chambers.
Copyright 2023 KSFY. All rights reserved.